Linda Richmond 

Spectacular Beaded Jewelry

By Mail:

Linda Richmond

Wear Your Art

369 Montezuma Ave #123

Santa Fe, NM 87501

By Phone:  see note at right:

(505) 204-8161  

By e-mail:

lindajrichmond@aol.com 

Please Note:

We are traveling outside of the US at this time.  Please contact us by email.

Our Company

After many years designing and selling finished beaded jewelry, Linda began to sell bead kits in 2001.  Over the years she has produced over three hundred different designs, both as beadweaving kits and as bead stringing kits.  Once we have discontinued a bead kit, in most cases we offer the instructions for the kit for sale.  We do not offer a printed catalog--the website serves as our online catalog.

When you buy one of our kits or beadwork instructions, you do so with the understanding that you are buying an item that contains copyrighted material.  You are making this beading project for your own use or as a gift, and you are not to make copies of the kit for resale.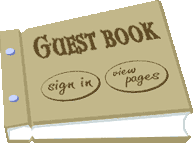 Please feel free to leave a comment in our Guestbook.  Note that signing the Guestbook is not the same as joining our mailing list.  You can join the mailing list using the signup box on our home page.

Our old Guestbook filled up, so we started this new one (above).  

If you would like to look at the entries in our old Guestbook please click on the link to the right:

I have been captivated by beads for over 30 years.  I began with bead embroidery and bead stringing, then shifted my focus to beadweaving.  For the past 15 years, beading has been my full-time career.  My company is called Wear Your Art, and is currently based in Santa Fe, New Mexico.

My finished jewelry has been exhibited in National and International shows such as the Fiber Arts Fiesta in San Diego.  Many galleries across the country have represented my work.  A few of them include the Hui No-eau Museum in Hawaii, and Nason-Williams, Handwoven Originals, and Char in Santa Fe. Collectors from around the world have purchased my unique beaded jewelry, thanks to exposure at many shows and galleries, and to my website.

Over the past few years, I have shifted from selling finished jewelry to sharing my skills and designs with others by teaching and writing.  I have taught many workshops both locally and nationally, including Beading in Paradise, Bead Expo, and the Bead & Button Show .  I have written articles for Bead & Button and Beadwork Magazines.  I will have three projects in two new books by Interweave Press:  Beadwork Creates Necklaces, and Beadwork Creates Beaded Beads.  

Drawing on my experience from a previous career as a technical writer/editor, I supplement my kits and my classes with exceptionally detailed and well-illustrated instructions.  

I use a wide variety of techniques in my unique designs.  I strive to go beyond jewelry into the realm of art to wear.  I want my students to be proud to wear the jewelry that they create from my kits and workshops.